---
---
Description
The ancient technique of gua sha massage, with its roots in Traditional Chinese Medicine, has been used for centuries all over the body to treat different ailments. 
When used on the face, neck and decolletage using gentle upward strokes, gua sha is an effective tool for lifting, toning and plumping the face, and when used daily it can aid in cellular turnover, leaving your complexion fresh and glowing. A regular gua sha practice can assist in supporting a healthy sleep cycle, and aid in reducing stress by activating Qi along your meridian pathways.
Reap the many benefits of a daily gua sha practice, your skin will thank you!
Contains one, 100% natural gua sha tool with felt carrying pouch.
Composition
Pure amethyst crystal is known as an "essential" crystal for aiding in healing and cleansing negative energy while instilling patience and clear thinking. It has a cooling effect when applied to the skin, and has been known to relieve muscle tension. 

Agate, a stone with yin properties, is said to bring emotional, physical and intellectual balance to the self. This quartz has a calm, gentle and steady presence. 

Disclaimer/ The Agate Stone has lots of colour variation, so your gua sha may arrive in a different colour and/or design.
Use
Our Heart Shaped gua sha was created with rounded ridges along the outer curvature and is ideal for encouraging lymphatic drainage along the front, side and back of the neck. 
After cleansing, spritz hydrosol onto your face. Then, warm facial oil in your hands and apply it to the face, neck and décolletage. Hold the tool flat to the skin with light to medium pressure. Use upwards strokes at a 15-degree angle starting at the neck then the forehead, eye area, cheekbone and jawline. For best results, perform each movement 5-10 times. 

Avoid using the gua sha on irritations, breakouts, open wounds or raised scars. If you've recently received any fillers or Botox, wait three to four weeks or talk to your doctor.
Lifts, tones and plumps face
Reduces stress and supports sleep
Comes with felt carrying pouch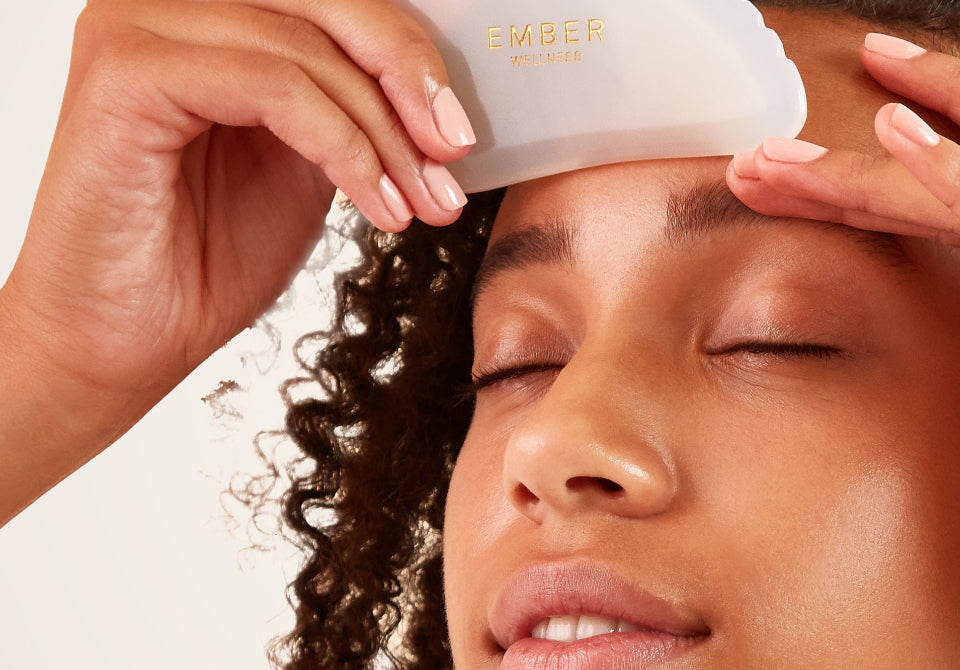 "

The ridging on this bad boy has worked wonders that no other Gua Sha has been able to accomplish. Not only is it pretty to look at, it feels amazing on my skin. This has no doubt become a staple in my skin care regime and pairs so well with my 05 oil.